The woman looked at me with such terrible pity in her eyes, I swear tears weren't far away.
"Oh, my dear," she said, her voice cracking with emotion. "You live in Sydney in a unit? How terrible! Why don't you move here, where you could maybe afford a house?"
I looked around at the scruffy little settlement somewhere in outback Queensland, with a hapless horde of rundown houses probably worth no more than $100,000 each, and shook my head. She misinterpreted the gesture. "I'm sure" she whispered, "a bank could lend you some money."
Even today, it's hard to persuade some people that apartment living is actually a choice, freely and gleefully taken, with its ups far outscaling its downs, and a style of life that frequently fills me with great joy.
The times are far behind us when a unit was a mere stepping stone to a terrace or a quarter-acre block. Now, the only thing a unit is a path to is a bigger, more expensive and more glamorous apartment in a better part of town.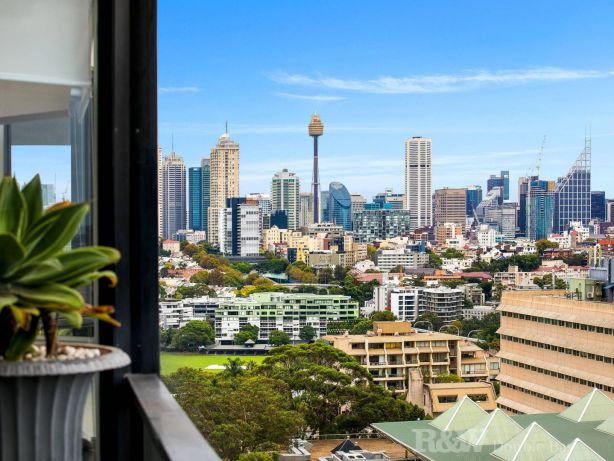 Good, well-designed apartments today offer the very best of pretty much everything. There's the views you can afford from being up higher, the kind of light that house dwellers only dream of, and convenient one-level living – perfect for kids, cats and elderly relatives alike.
You don't have to spend every weekend mowing the lawn, clearing the gutters or fixing a leaking roof either. All that stuff is done by building or strata management, and so much more cheaply than it would cost you as an individual.
There are often wonderful, time-saving communal facilities too, like garbage-disposal chutes in the corridor, a nice lobby for meetings, maybe a gym and pool and garden. And lots of neighbours to socialise with if you want to, let in tradies, feed the cat, recommend cleaners and share a glass or two of wine, but so much privacy if you don't.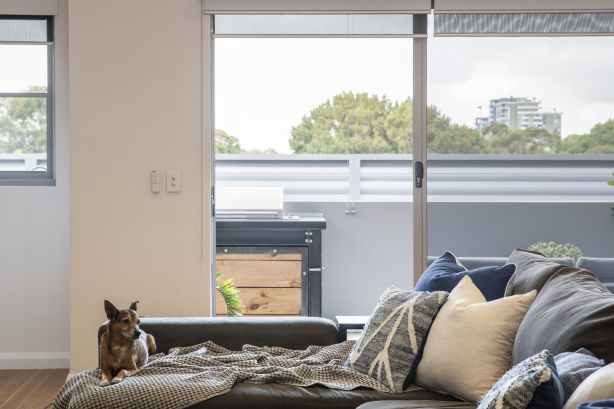 An apartment also means you can afford to live in your preferred location, perhaps with cafes and bars and restaurants, or near schools and parks, or closer to work.
Security and safety are huge pluses as well. You can lock up and leave when you go off travelling with no worries or fears.
Sceptics will talk about problems of noise in apartment buildings and interfering committees. In an apartment, you can ask that "interfering committee" to issue warnings and breach notices and have noisy neighbours fined.
In some cases, the fines have mounted up so much that the crazily loud problem people end up moving on. Probably to a house.
Of course, apartment living can't always be idyllic, but then life generally rarely is.
There have been well-aired problems with defects, shoddily built buildings and flammable cladding. But if you have those problems in an apartment, you don't have to face them alone. In a house, the worry and cost fall solely to you.
Camperdown

On the top floor of a boutique three-level block, this north-facing, recently renovated apartment has lots of natural light and 144 square metres of living space.
"This is bigger and better in every way than newer apartments in the same area," says BresicWhitney Glebe agent Chris Nunn, who will lead it to an April 13 auction with a $1.45 million guide. "It has the advantage of bedrooms at opposite ends of the apartment, and feels very luxurious."
The apartment – also with double parking, lift access, and a storeroom – is close to transport and parks and has a large outdoor terrace.
Milsons Point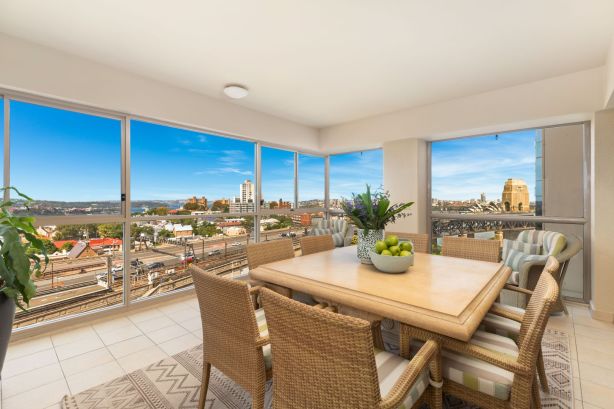 On the 18th floor of the 'Grandview' building, this spacious four-bedroom apartment has beautiful views of the Opera House and bridge, an indoor heated pool, gym and concierge service.
The apartment itself has lofty ceilings, large formal dining, lounge and casual living areas, a vast eat-in kitchen and ducted air-conditioning and heating throughout.
Close to Milsons Point station, ferries and cafes, it goes to auction on April 13 with Tim Foote of Belle Property Mosman who has put the price guide at $3.3 million to $3.6 million.
Edgecliff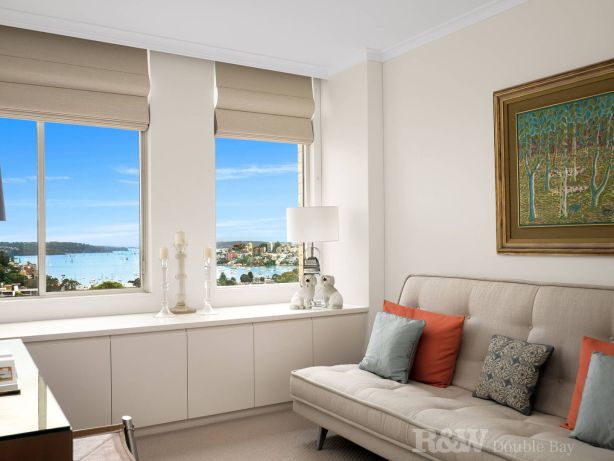 This three-bedroom, two-bathroom apartment in the north-east corner of Mirvac's 'Oceanpoint' has stunning harbour views from its position on the tenth floor, the second highest level, of the block.
It has 151sqm of living space, as well as lock-up storage and two car spaces, while being close to the Edgecliff shopping centre, the train station and buses.
Agent James Dunn of Richardson & Wrench Double Bay says the price guide is $2.8 million for its auction on April 10.